Spring Boot With H2 Database
Posted by Hayri Cicek on July 25, 2018
H2 is an open source relational database management system written in Java.
It can be embedded in Java applications or run in the client-server mode and it is easy to install and deploy.

Tools You Will Need
Maven 3.3+
Your favorite IDE. I'm using NetBeans
JDK 1.8+

Creating the Project With Spring Initializer
Go to start.spring.io and f...
Read More →
Getting started with Spring Boot
Posted by Hayri Cicek on July 23, 2018
With this tutorial I'll show you how you can get started with Spring Boot.

Let's get started!
The first thing to do is to navigate to
start.spring.io
, it is the place where you create your spring boot applications.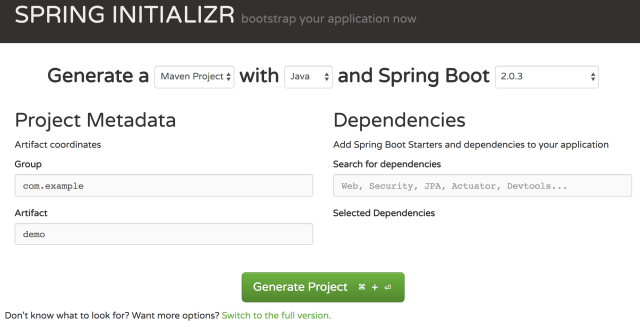 Group Id: com.kodnito
Artifact: Hello
Dependencies: Web

and cli...
Read More →